Rollins COVID-19 Epidemiology Fellowship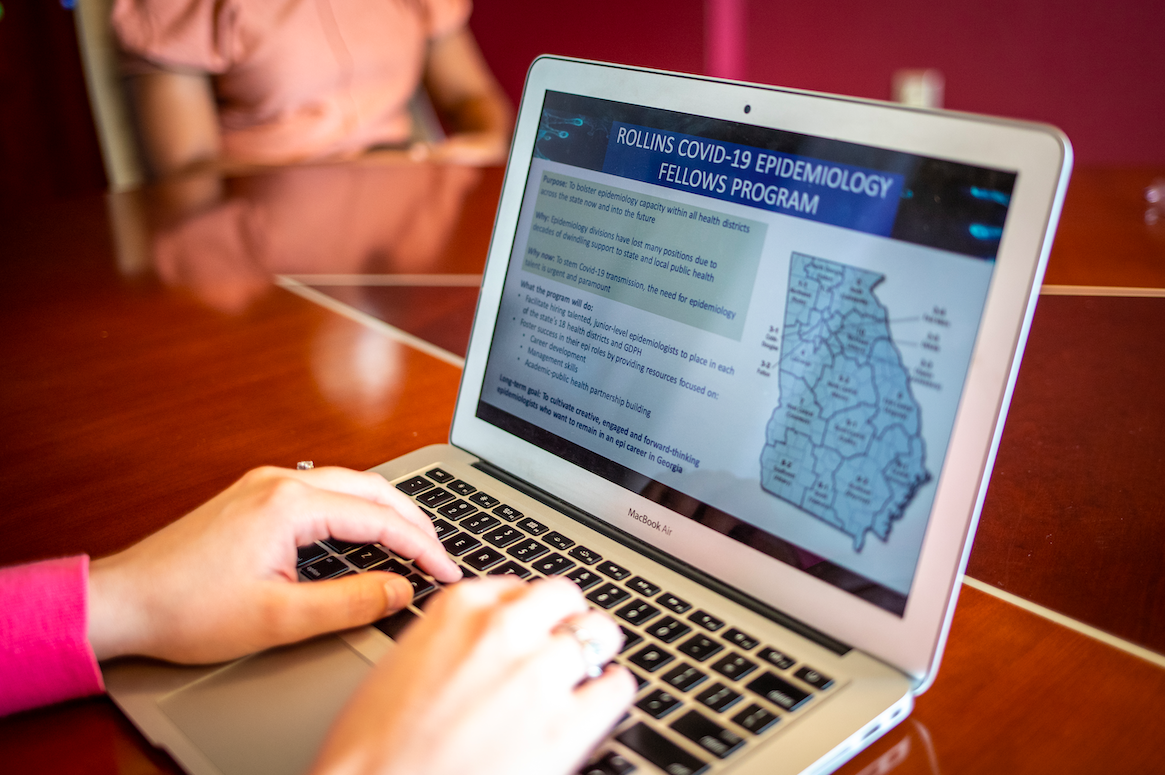 A hallmark program of the Emory COVID-19 Response Collaborative is the establishment of the Rollins COVID-19 Epidemiology Fellowship. This program is a 2-year intensive training program for recently graduated MPH graduates. Fellows will be assigned to 1 of the 18 Georgia health districts or the Georgia Department of Public Health to complete COVID-19-related practice projects and will have access to practice-based and career development resources.
Mission
Enhance Georgia's state and local public health programs by training exceptional epidemiologists who passionately serve their communities through critical surveillance, outbreak response, and general public health practice.
---
Vision
We aim to support new epidemiologists and increase epidemiologic capacity throughout the state to serve communities in Georgia both now and beyond the COVID-19 pandemic.